Khabib Nurmagomedov: Net Worth, Wife, and Wrestling Bears!
Khabib Nurmagomedov was born on September 20, 1988, in Sildi, Tsumadinsky District, Dagestan. The Russian fighter of mixed style.
Nickname: Eagle (The Eagle).
UFC lightweight champion.
Khabib Nurmagomedov height: 177 centimeters.
Khabib Nurmagomedov weight: 70 kilograms.
Khabib Nurmagomedov arm span: 178 centimeters.
Personal life of Khabib Nurmagomedov: Married.
Instagram: https://www.instagram.com/khabib_nurmagomedov/
Twitter: https://twitter.com/TeamKhabib
Facebook: https://www.facebook.com/profile.php?id=100014888748308
By nationality – Avar. He is from a family of hereditary fighters. His father – Abdulmanap Nurmagomedov – was the champion of Ukraine in freestyle wrestling and sambo. Father's brother – Nurmagomed Nurmagomedov – 1992 world champion in sports sambo. And his maternal uncle is the master of sports in freestyle wrestling. Father is not only a wrestler but also a wrestling coach. That father was the first coach of Khabib, under whose leadership he was engaged in martial arts for 5 years.
"I remember myself as much as, all the time on the carpet," the fighter recalled.
He has a brother Abubakar, who is 1.5 years younger. They trained together (Abubakar also became a professional fighter, performing in the WSOF). In 2001, the family moved to Makhachkala. There he continued training. "My father gathered us all together, about 15 relatives in Makhachkala. And we lived for seven or eight years under the same roof. They ate together, trained together, and grew up to be worthy guys," the athlete said.
Once, Khabib came across a cassette with fights without rules and he himself wanted to try himself in something new, namely, in martial arts related to percussion technique, although he continued to engage in freestyle wrestling. The father had already changed the form of martial arts and taught the children to combat sambo. "I also wanted to, but he said that you need to first learn how to fight in a jacket and sent me to my friend, honored judo coach of Russia, Jafar Jafarov. I trained with him for a year and a half, and in 2005 I went to combat sambo", told Khabib. For two years he studied with Jafar Jafarov, Honored Coach of Russia. After that, he started training in combat sambo, his father again trained him.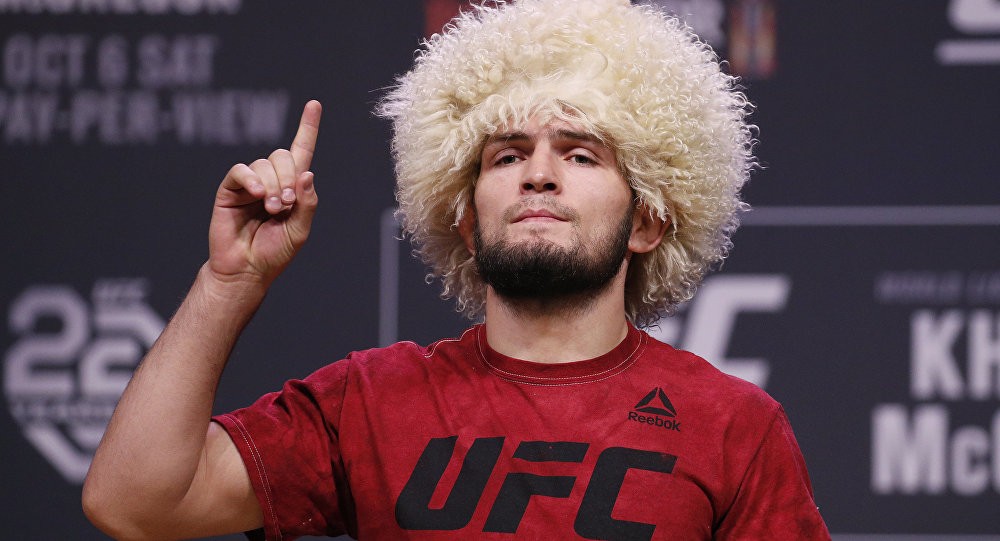 Personal Life
Since Khabib strictly adheres to Muslim customs, he does not tell about his personal life. Also, it does not give details about the spouse. Does not even show her face. So, in the photo from the wedding of Khabib, his chosen one is hidden under the burqa. In June 2015, Khabib had a daughter. December 30, 2017, the fighter had a son.
During a long stay abroad (Khabib trains in the United States) leaves his wife at home. "It will interfere with my training. It will be possible to somehow go on a rest. But during the preparation period, for example, women or clubs interfere. You should not think about anything else if you want to achieve something. You should only train, sleep, and eat. There must be a regime in everything, and the wife will wait at home and pray for me, "he explained.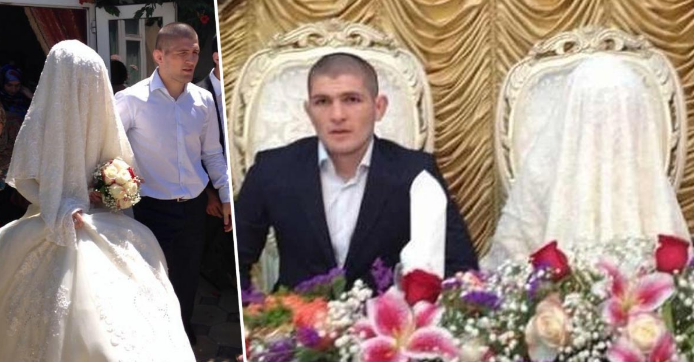 Habib Nurmagomedov Wife
A great place in the life of Khabib Nurmagomedov is Islam. He strictly adheres to all the rules laid down for the faithful Muslim.
"I never smoked or drank. Not because I am an athlete and lead a healthy lifestyle. But because my religion prohibits it. I am a Muslim, and Islam forbids drinking, smoking, going to nightclubs. And in fights I'm a religion it helps, especially psychologically. Only she can balance me. And the defeat and the victory gives only the Almighty. And I will also rejoice in the defeat. I am always calm. ready for any outcome, "- said the athlete.
As Khabib told, sport and the achieved high results changed his life principles. "I fought a lot on the street, my father always punished me for it, scolded me not to do it anymore. But I stopped fighting only when I became a world champion in 2010. There were moments when the fight was very close. At such moments I remember that a couple of years ago I would have pulled him, but, realizing that I was a professional, I restrain myself. Because I can hit so that a person will have a serious injury. Why do I need this? ", he said.
Khabib Nurmagomedov Net Worth
Russian mixed style fighter (MMA) Khabib Nurmagomedov has earned a million dollars over the past three years. About this TASS reported the father of the athlete Abdulmanap Nurmagomedov.
"Over the past three years, Habib has earned a million dollars. Himself, his work. Khabib pays taxes, he is fine, "he said.
In early April, the Russian defeated American Al Yakvinta and became the champion of the Absolute Fighting Championship (UFC) in lightweight. According to MMA Junkie, the Russian has earned 530 thousand dollars for this fight.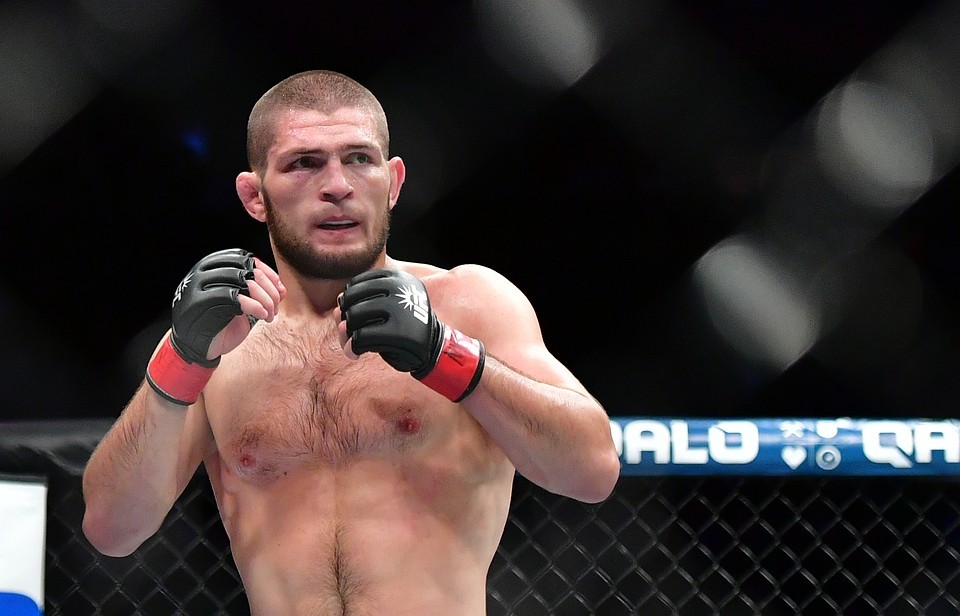 Initially, another American was to compete for the title – Tony Ferguson. However, due to the injury of a fighter, the fight was canceled.
On account of 29-year-old Nurmagomedov 26 victories and not a single defeat. Eight wins Russian won a knockout.
Khabib Nurmagomedov VS Bear
Related Posts
64

The unprecedented popularity of mixed martial arts in Russia and the CIS is directly related to the outstanding athletes from this sport. At the sight of the abbreviation MMA (Mixed Martial Arts), only two names come to mind: Fedor Emelianenko and Khabib Nurmagomedov. About the Russian icon MMA Fedor you all know…